Girl Scouts

Looking for a place to hold a scout meeting or earn a badge?
Girl Scouts can earn their

Girl Scout Textile Artist Badge

Turn your vision into reality as you investigate the world of textile art. Choose a basic textile project from the list below:

1) Learn the basics of machine sewing and

make a headband.

2) Create your own clutch with fun fabric.

3) Combine different fabrics and make a quilt.

Rossanna can teach any scout how to sew using a machine or by hand. She offers scout troops a complete package that includes a meeting place big enough to accommodate up to 20 scouts at one time, sewing machines, supplies for a basic project and 2 adult instructors.

This is the selected project for the Scouts.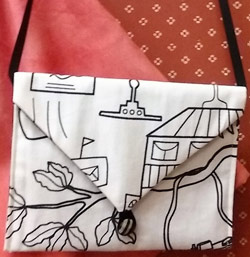 Different project ideas are welcome for an additional fee.

The price is $35 per scout for 2 hours of instruction.
Any project variation from basic project will be an extra charge.

Location:

Piecemakers
1720 Adams Ave.
Costa Mesa, CA 92626

Please contact Rossanna to book a sewing session for your troop. 714-376-2648