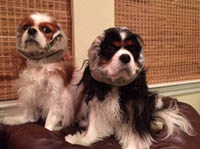 Our mommy made us
doggie snoods!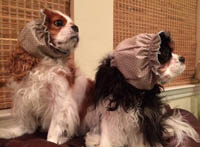 In case you're wondering,
we think we look magnificent.

Rossanna: 714-376-2648
rossannadanna@gmail.com



Sewing is fun and easy - once you know how!
Lessons for the beginner as well as advanced sewing students are available. Enjoy the creative energy in our group lessons and learn how to make unique and attractive clothes that are made exactly the size you need! Decorate your home with designer window treatments, pillows, throws, bedding, cushions and more!

You will learn sewing machine skills, how to read a pattern and measure for pattern sizes, basic sewing terms, cutting and assembly, and you will end with a great new outfit that you created.



So, you already know how to sew?

Rossanna can help you can advance your sewing skills and add professional techniques to your repertoire. For the more advanced seamstress we offer classes in pattern making and draping. Students of fashion colleges and future fashion industry professionals can gain a wealth of knowledge by taking private lessons.



* Super Sewing Birthday Parties!
* Girl Scouts - Earn Badges!
* Group Lessons at Your Home - Enjoy Old Friends & Make New Friends!
* Have a Good Girls Night Out & Be Creative!